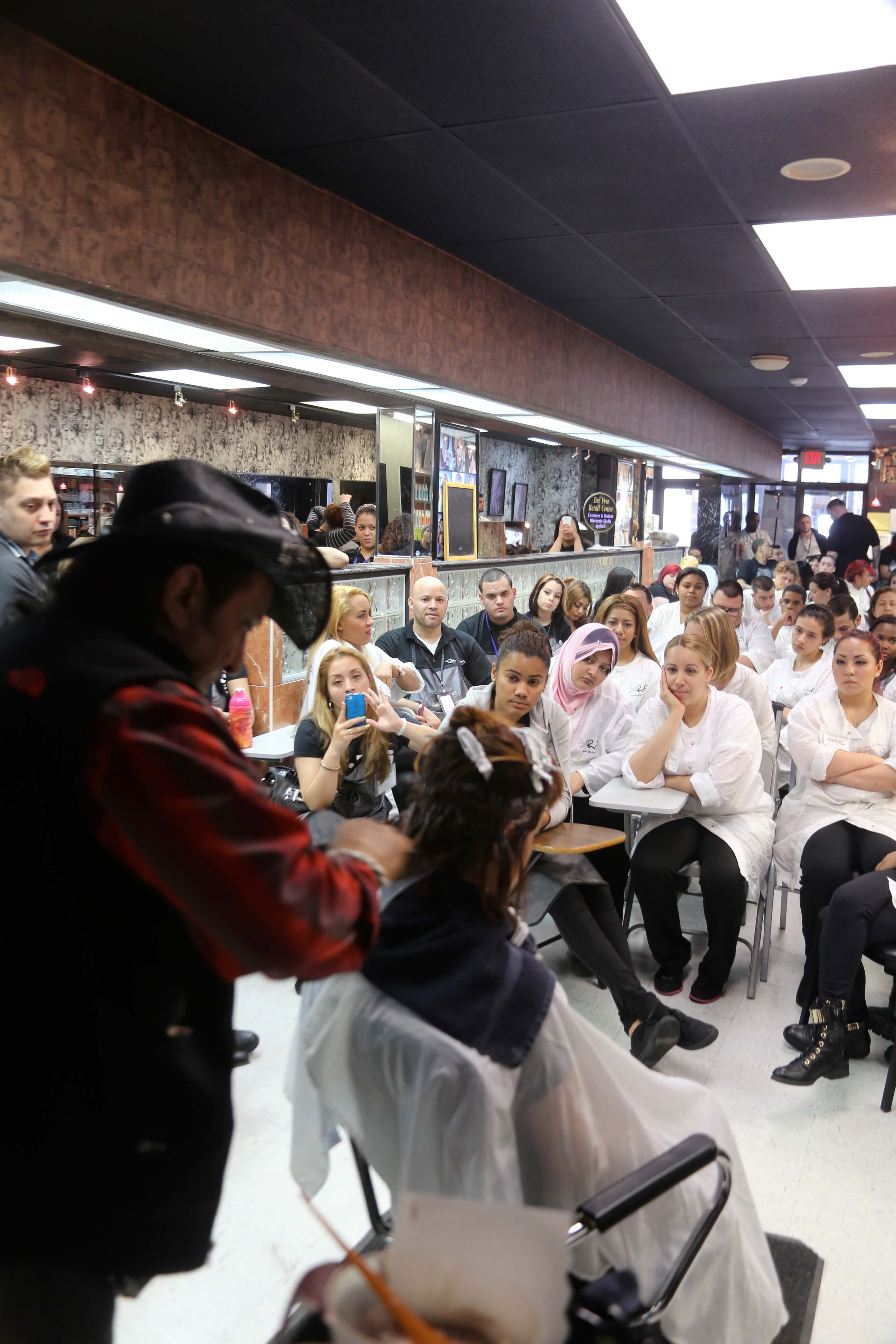 The Geo Palette Hair System® cosmetology school student modules are the ultimate tools to keep students creatively challenged, inspired and excited while enhancing the learning process of their curriculum, with many added benefits.
The energy and creative artistic approach of the Geo Palette will pique everyone's interest at the school, from top to bottom, especially the students, and the clients that they service. Like going from the hooded dryer to the hand-held blow dryer, advancement = opportunity.
The Geo Palette will:
integrate into any school curriculum without changing anything; it is totally synergistic and easy to use

cause a positive surge in attitude, creative thinking and interaction, and new pathways to great results

hyper-accelerate student learning with a clearer understanding of hair color services, formulation and application education
Some benefits of the System are:
a clear view of everything at once, eliminating guesswork

understanding patterning and formulation in a new light

education in the System to both directors and teachers, leading to expanded or advanced classes

a leading edge for participating schools in the recruitment of new enrollees or students, and seeding the rewarding contemplation of specialization

compatibility with any and all manufactured products

encouraging teamwork and focusing on cooperative competition

enhancement of graduate employment opportunities with the added services and skill-sets they can offer prospective salon owners, increasing production value and revenue

availability of educational streaming for schools via the Internet.