Essentials Module
$ 295.00
The Essentials Module includes:
Waterproof portfolio carrying case
Waterproof insert with pockets for Palette storage

four (4) Geo Palettes, 16″ x 20″ working surface for medium to long hair (listed by head size opening):
7.75″ x 6.75″ Geo Palette sizer with gasket
8.25″ x 7″ Geo Palette sizer with gasket
7″ x 6″ Intermediary Geo Palette without gasket
one (1) 5″ round Top Palette without gasket
one (1) Handheld Balayage Geo Palette
three (3) packets of subsections, 25-count each, small, medium and large (75 total)
one (1) packet of 100 buffer strips
one (1) 10-yard roll of 1″ cloth tape

Geo Palette Educational Program Resource Binder

education Program DVD (step by step visuals to accompany binder)
promotional DVD (sales tool for client and staff viewing)

Certification program (by mail)
The difference between the individual modules is investment cost outlay, which pertains to quantity of specific items included in each unit.
Essentials Module
Show us the products & looks you're loving
Follow us on Instagram #GeoPalette
An error occuired. Pleaese check your access token and try again.

Only logged in customers who have purchased this product may leave a review.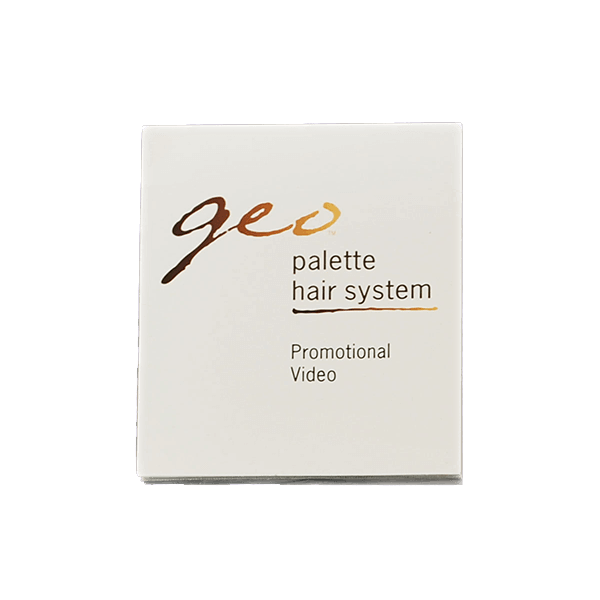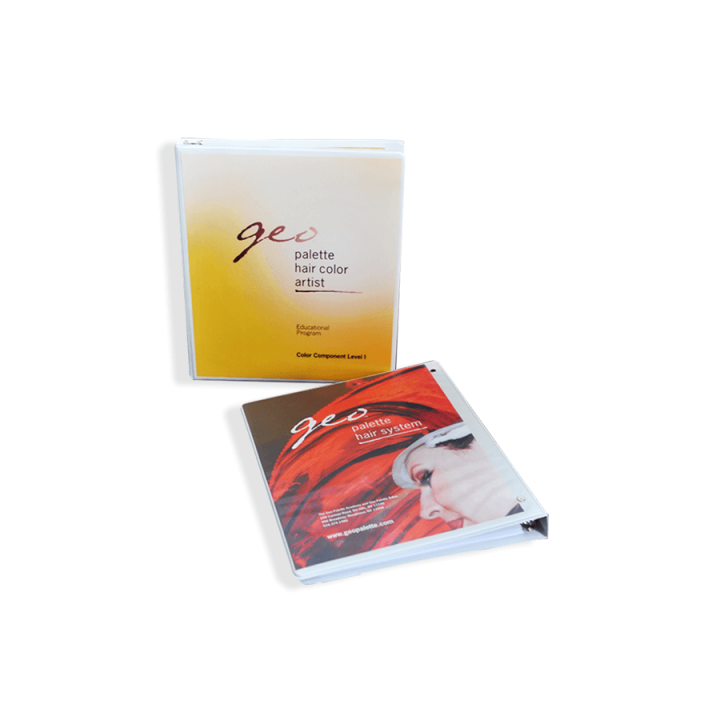 Educational Program Resource Binder: Level 1
$

150.00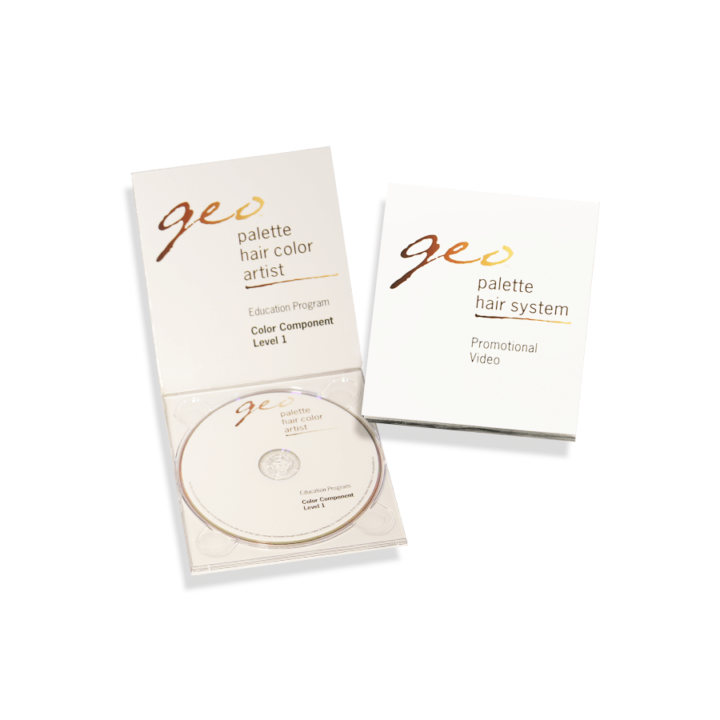 Educational Program DVD
$

100.00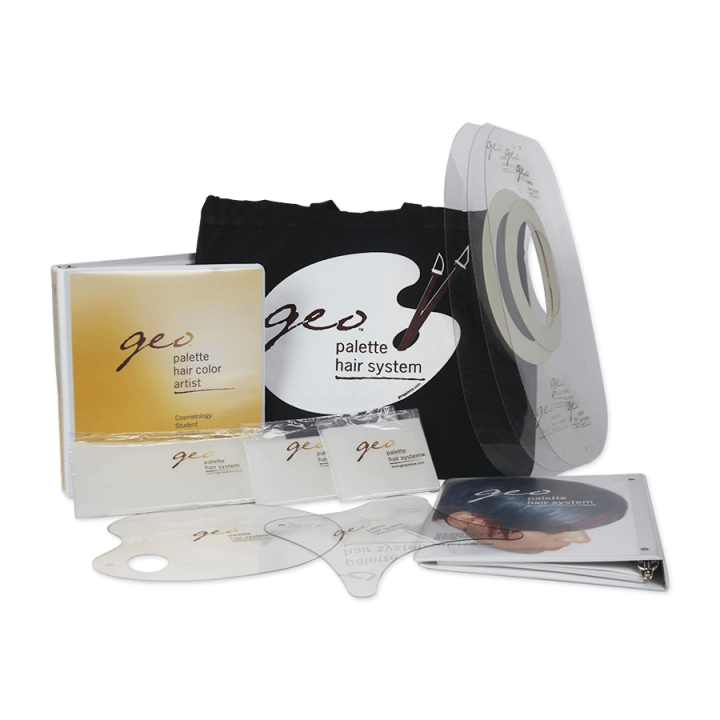 Student Module Plus Long Hair
$

225.00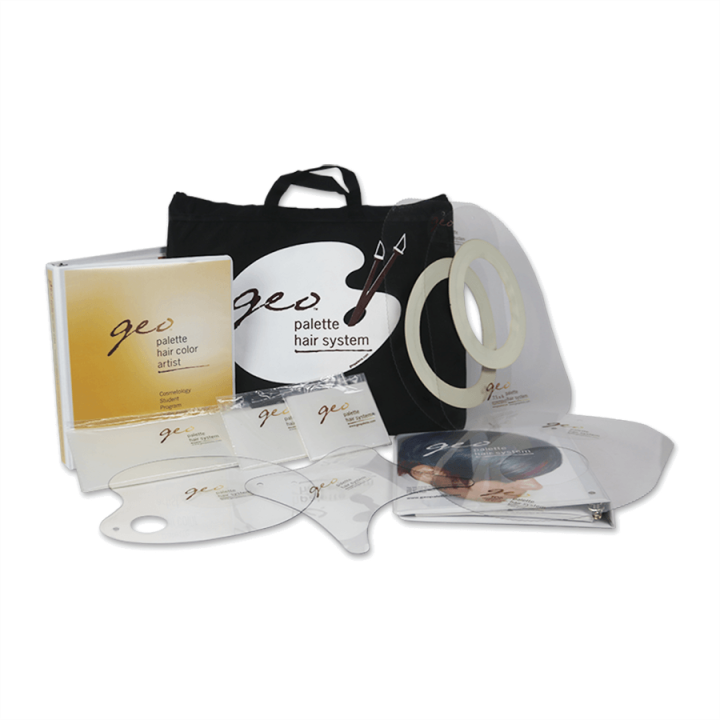 Student Module Plus Short Hair
$

175.00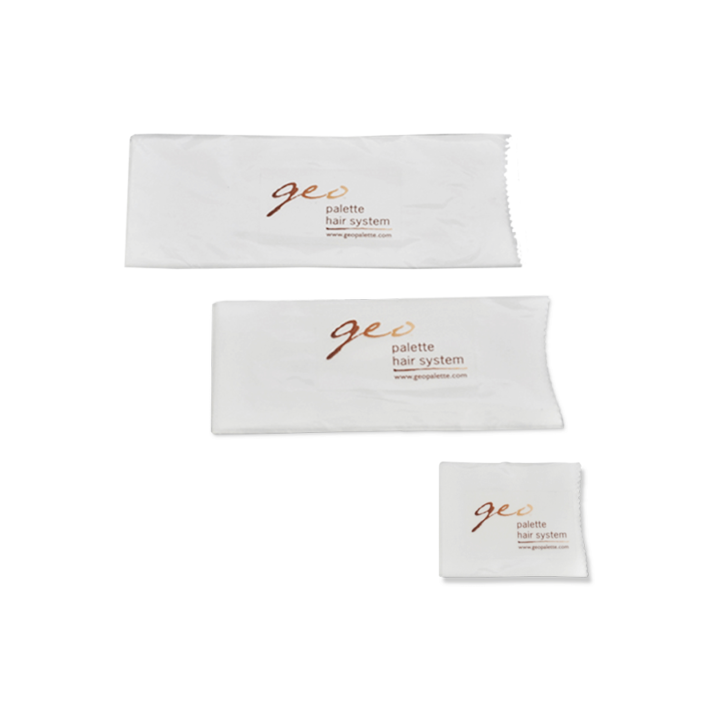 Clearviews (50 ct pack)
$

25.00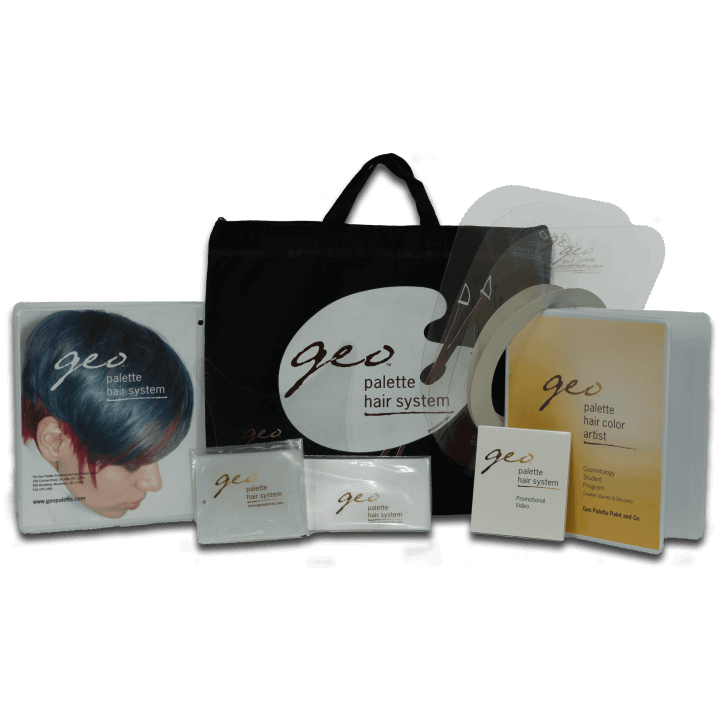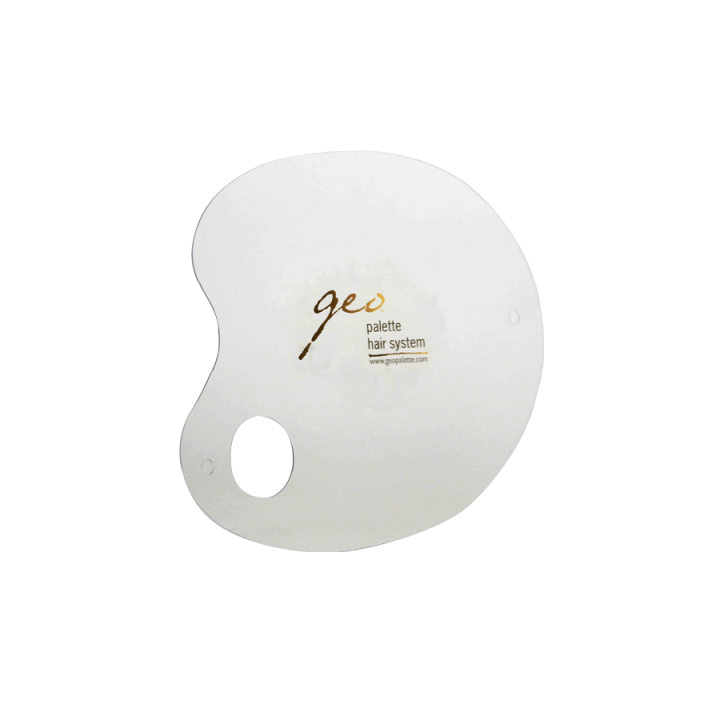 Geo Handheld Balayage Palette
$

25.00