In the Media
Modern Salon
Modern Salon features and supports the use of the Geo Palette. In development since the early eighties with new fiber protective tools and techniques, the trained and certified Palette Artist's thinking and approach is on "Geometric Planes". Check out Modern Salon's coverage of the Geo Palette by clicking here and see the Geo Palette in action. Modern Salon introduces the Geo Palette on their website here: https://www.modernsalon.com/product/79030/introducing-geo-palette-hair-system
Premiere Beauty Shows
George Mennella regularly teaches and shows at the Premiere Beauty shows in the US. Show locations vary. Check the Event Page to find out what up-coming shows he will be at. Join the classes, get some free trial clearviews in person and check out the show specials!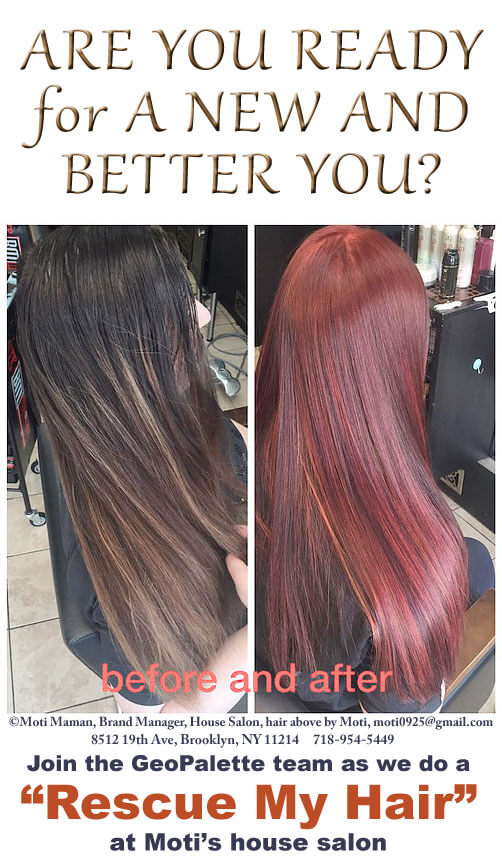 Rescue My Hair
George rescues damaged and unsightly hair and creates a whole new sophisticated, refreshing look using the Geo Palette. He regularly goes to different affiliated hair salons and does a whole new look for the hair that needs rescuing. If you are interested in having the Geo Palette come to your hair salon location or would like to be a hair model for one of these events, let us know the details of your salon or send photos of your hair to be a hair model and we will get back to you. You can email us at info@geopalette.com or use the form below:
[ninja_forms id=1]

Check out our Event Page to see what kind of up-coming events that we have on the calendar.
Don't forget to check out our how to Video tutorials.